We pride ourselves on timely completion, exceeding your expectations and strict adherence to all epoxy resin flooring industry specifications. No detail is too small if it is important to you. This attention to detail ensures we deliver perfect floors every time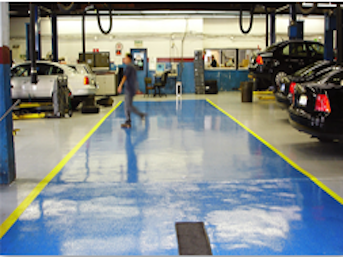 Here at Concrete Restoration Inc., we've partnered with nationally known, well established manufacturers of epoxy resin flooring materials. Each and every product utilized is designed and tested to meet the rigid demands of today's flooring marketplace. We've staked our reputation on these outstanding, time tested materials so you can proudly showcase your new epoxy resin floors for decades to come.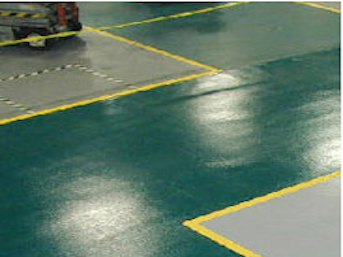 Flooring Warranty
Upon completion, your facility will be visually and functionally transformed. Your new epoxy resin floors will enhance the quality and value you've worked so hard to create for your customers, investors and employees. We offer the most comprehensive customer protection package available today including up to a 10-year, no questions asked warranty on selected floors.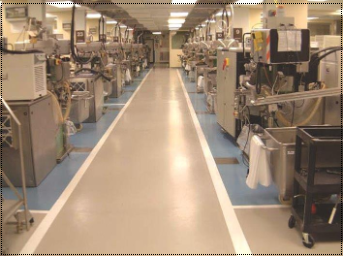 The true strength of Concrete Restoration Inc lies in the expertise of our floor installation teams. Using state-of-the-art equipment and proven installation techniques, our craftsmen install epoxy resin flooring master-pieces with old school dedication to hard work and detail, seldom seen in our industry. Our ongoing training programs and self imposed, rigid, safety guidelines guarantee we remain current with all Federal, State and Local regulations in order to install superior epoxy resin floors.
Check out the Restoration Process!
If your concrete floor is pitted, worn out, grimy and greasy – This 2 minute video could be the key!
Your epoxy resin flooring project begins with a comprehensive on site floor analysis to provide a thorough understanding of your requirements and expectations as they relate to aesthetics, safety, durability, wear and budget. Our sales team has over 75 years of combined experience handling all phases of industrial and commercial projects relating to epoxy resin floors.
The consultative nature of our initial meeting will ensure we are the right contractor for your flooring project. Upon conclusion of our initial meeting, we will deliver product recommendations and a roadmap to facilitate efficient installation of your epoxy resin floors. By selecting Concrete Restoration Inc., as your flooring contractor, you've chosen a team dedicated to making your project a complete success.
Please don't hesitate to get in touch with us regarding your project, large or small.  Call 610-530-0838 or complete the Request a Quote form for a free consultation.
We will respond to your inquiry within 24 hrs.