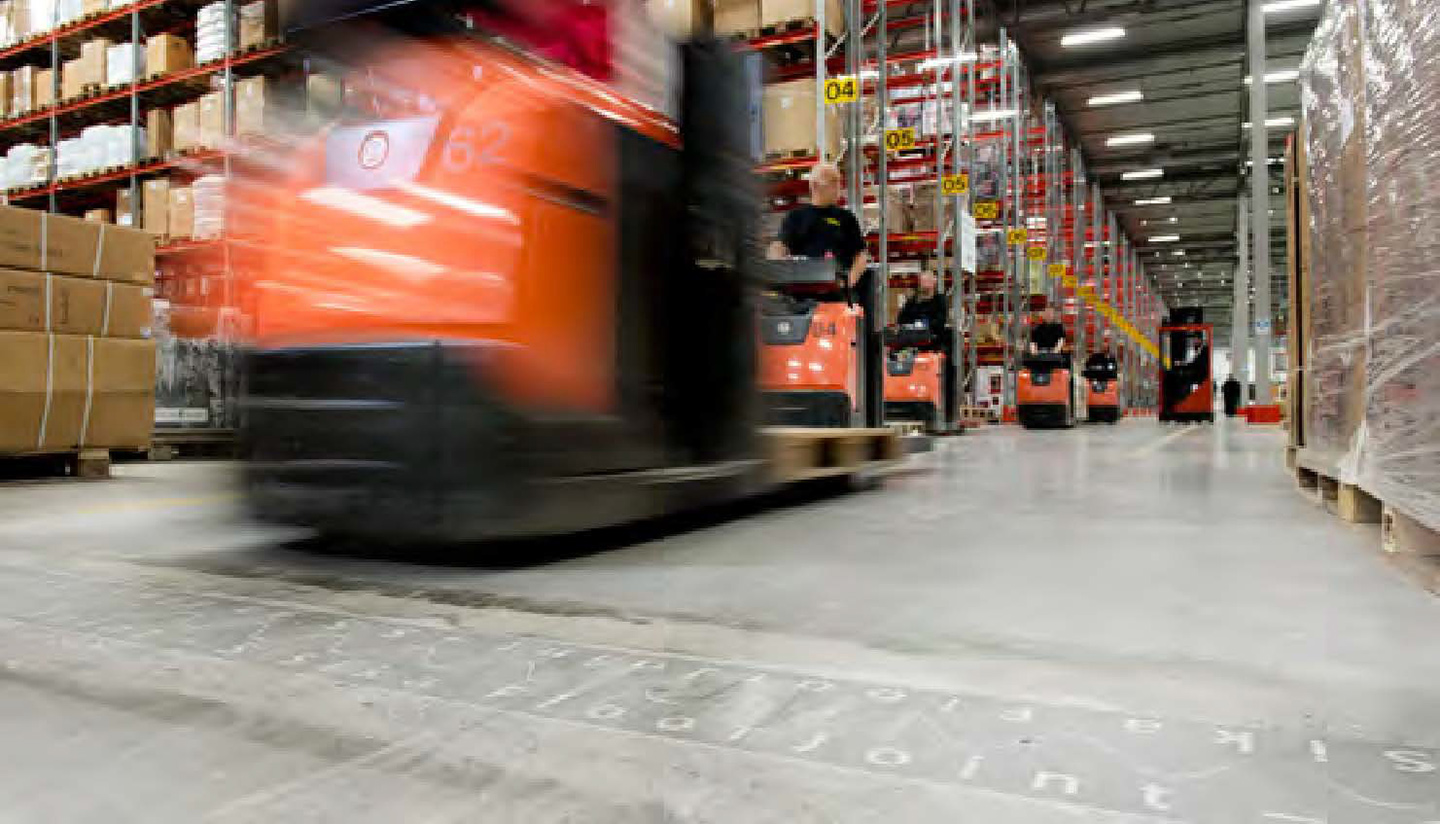 Sika® FloorJoint S – Innovative Floor Joint Repair Panels
Concrete floor joint deterioration is a significant source of maintenance concerns in most manufacturing, warehouse and distribution facilities nationwide.
Hard nylon or steel wheels, coupled with heavy loads on fork lifts or other material handling equipment can cause substantial damage to the concrete on either side of the actual floor joint. This concrete damage results in an irregular or rough surface, leading to the following:
Needless wear and tear on material handling equipment.
Excessive downtime and costly repairs.
Difficulty cleaning; a trap for dirt and debris. Possibility of contamination and
bacterial growth in some industries.
A safety hazard; can cause forklift or trip/fall lost time accidents.
Disruption of operations and loss of worker productivity cleaning up spilled loads.
Industries Served
Food and Beverage
Pharmaceuticals
Manufacturing
Warehouse and Distribution
Advantages
Permanent solution for floor joint deterioration
Installs quickly. Reduced downtime
Seamless transition between existing floors
Noticeable reduction of MHE repair costs